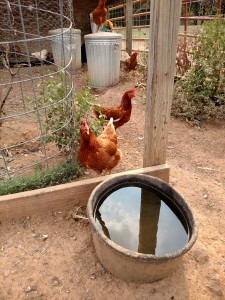 Sugarloaf Farms LLC
Angus Bred – Grass Fed
We are a producer of high quality, all naturally grown Angus beef; pastured black australorps hen eggs and veggies. Our animals are raised in a healthy, humane environment.
About Sugarloaf Farms
We started in the cattle business in 1989 when we moved from Houston, TX.  The beauty of this location was the deciding factor.  The house overlooks pasture land with Sugarloaf Mountain to the East, Poteau Mountain to the South, and Cavanaugh (the world's highest hill) to the Northwest.  Multiple ponds and creeks that don't dry up provide a perfect place to raise cattle, chickens, and horses in addition to the dogs and cats and even a donkey named Dudley.
Our cows are grass fed with Alfalfa and mine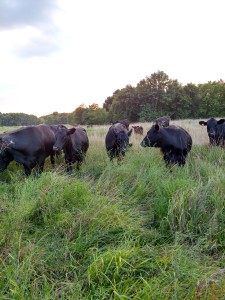 ral  in the winter.  We bale our own hay from our neighbor's fields so we know that no pesticides or herbicides are used.  The cows have 250 acres to roam and drink from the creeks in summer.  No scummy pond water for this bunch.  We maintain about 100 mama cows, heifers, young bulls, and calves.  We sell our beef by the half, whole, or by the cut.
We also sell chicken eggs and Chicken (whole or parts)  on farm or delivered to Oklahoma City.  The chickens are fed all natural grains, bugs, small snakes, green grass, and anything else they can find that looks good.  We currently have Red Star chickens and plan on keeping about 300 laying hens.
We give discounts for on farm shoppers and have initiated a 30 to 60 day layaway plan for larger beef purchases.
Follow us on Facebook
Know your farmer – come by for a visit.
We are located at:
16243 Hwy 83
Howe Oklahoma
Jessica J. Gardner
(479) 461-6605
Welcome to Sugarloaf Farms. Thanks for taking a look around.
Where To Buy Our Products
---
You can browse and order our products through the Oklahoma Food Coop
---
We also offer On Farm sales. Get a great deal on our Beef, Eggs, or Veggies and see for yourself how our animals are raised. Just call Jessica Gardner at (479) 461-6605